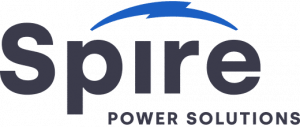 Acquisition Enhances Spire's Product Offering in High Growth End Markets
ATHENS, Ga. — August, 12, 2021 — Spire Power Solutions L.P. ("Spire"), a portfolio company of Mill Point Capital LLC ("Mill Point"), announced that it has acquired the assets of V&F Transformer Corporation ("V&F" or the "Company"), a third-generation family owned business based in Elgin, Illinois with nearly 60 years of operating history.
V&F Transformer is a leading manufacturer of custom dry-type transformers and magnetic components for electrical power management and power distribution equipment in high-growth end markets including Data Centers, Electric Vehicle/Battery, and Industrial Automation. V&F's engineering first approach enables industry leading product performance for mission critical and highly demanding applications.
Antony Besso, Spire Executive Chairman and an Executive Partner at Mill Point, commented, "The acquisition of V&F is highly complementary to Spire's current dry-type transformer offering as it increases our overall market presence in specialty, custom magnetic offerings for high growth end markets including data centers and electric vehicle applications. We are thrilled that V&F and its leadership team are joining the Mill Point family of companies."
Justin Smith, Chief Executive Officer of Spire added, "Dean Foderaro Sr., Chairman of V&F and Dean (Dino) Foderaro Jr., President of V&F, have built an incredible business focused on growth with an engineering first approach and a culture of operational excellence. By combining V&F with the existing Spire platform, we continue to add to our suite of products and execute our overall growth strategy.  I am looking forward to having Dino join the Spire leadership team as President of the newly combined Spire dry-type transformer business unit that will include V&F Transformer as well as Jefferson Electric".
Dino Foderaro, Jr., President of V&F commented, "On behalf of V&F Transformer we are excited to join the Spire team and I am eager to lead the combined Spire dry-type transformer business unit.  There is tremendous growth opportunity and ability to leverage our newly combined business to create the best in class dry-type transformer solutions provider."
About Spire Power Solutions L.P.
Spire brings together a wide range of transformers and power solutions to serve utility, renewable energy, public power, commercial, and industrial markets across North America. With rapid response times and over 100 years of operations and engineering expertise, Spire delivers a complete range of proven products, services, and support tailored for customers' success.
About Mill Point Capital LLC
Mill Point Capital LLC is an operationally-focused private equity firm primarily targeting control buyouts and corporate carve-outs in lower-middle market businesses, with a focus on industrial, business services and IT services companies in North America. Mill Point's experienced team of investors and Executive Partners seeks to enhance the value of portfolio companies by executing transformative strategic initiatives and operational improvements. Mill Point is based in New York, NY. For more information, please visit www.millpoint.com